Astrologers In Chennai
Legacy of Dr. Acharrya Haresh Raman
My Ancestors were followers of Raja Guru & Saint Shri. Vyasaraja who has been instrumental in ruling the Kingdom of Sri Krishna Devaraya and his teachings and Gyana was strictly followed and taught by my Great GrandFather Late. Shri. Kashi. Madhavachar hails from Kangayam a small town near Tiruppur in Tamilnadu, was well versed in Vedas and Upanishads, In Fact he was an Aparokshitha Gyani as regarded by various religious Saints in 1750's. A dream which turned a complete life change over, Saint.
Sadhguru Shri. Raghavendra Swamy appeared in his dream and asked him to meet a saint in Kashi and serve him. Accepting his order, he went to Kashi and stayed there to serve him and over 7 years he also mastered Astrological Science.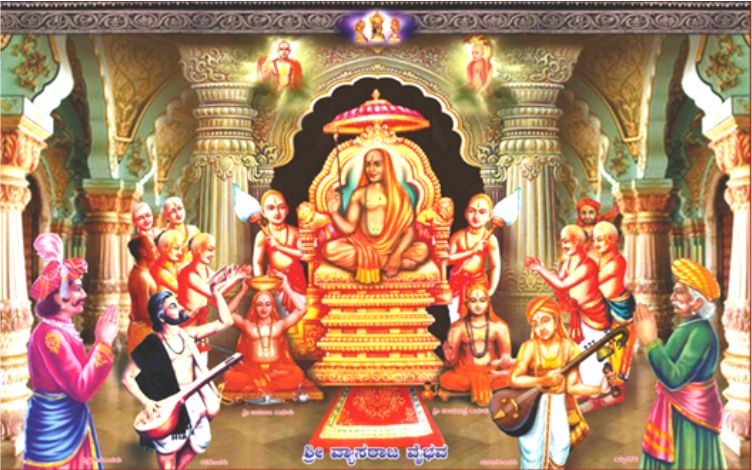 After his return from Kashi, he stayed in the same town and people started to meet him for various needs to solve their problems. Over the years, people started gathering in masses .His legacy continued to march forward to Shri. Subbarao who was chief priest in Hanuman Temple in the same town, during which Saint. Maha Periyava met him and enquired about the wellbeing and blessed him to continue what his father was doing and help the public. After his demise my Grandfather Shri.Krishnamurthy Rao was working with Tamilnadu Electricity Board and was also involved in helping people through astrology. My maternal Grandfather .Late Shri P.J.Raghavendra Rao was the chief priest in Kodandarama Swamy Devasthanam in Coimbatore and served there for 40 years, he was not only the master of Astrology but also the master of Atharvana Vedha and was solving problems related to Black magic.
I have learnt the traditional astrology from my grandfather and now have honed my skills deeper through my Guru. Jyothida Kalanidhi. Shri. Devaraj who is the master of KP Stellar astrology who hails from Coimbatore. His teachings are adaptive and very accurate in predictions.
Career Astrology
I can make the most accurate predictions about your future by having a look at your horoscope. If you don't have the horoscope, please provide some basic details of birth like Date, Time and location so that I can write your horoscope and give predictions for the same. Many of my clients have benefitted from my career predictions and reached greater heights by following simple and remedies. You too can be one of them
Best Astrologers in Chennai
Acharyaa Hareesh Raman is one of the best astrologers in Chennai. He follows a Scientific approach towards astrology and provides simple solutions that could change your life forever. He can provide all types of astrology services including Horoscope Astrology, Numerology and Vastu Consultation services.